DC220V 100% Output Power Emergency LED Tube Battery Backup
Product Description
☆ Compatibility: The emergency driver for LED fixtures with a wide voltage range AC85-265V that suitable for all the LED sport light, downlight, ceiling light, panel light, and tube.
☆ Lithium-ion pack: LED Emergency Light rechargeable is specially used the li-ion battery 18650 11.1V 2600mAH and cycle 500times. The Stainless Steel Emergency Driver automatically activates the battery backup and switch the lights in less than 0.2 seconds. That's the LED tube of battery-backed lighting device running up to the time off to 1 to 3 hours.
☆ Stainless steel: The stainless steel is used in the emergency power supply for the LED because it is heat and corrosion resistant, making the LED battery backup inverter not easy to break down, longer life than other similar products.
☆ Protection: Our owned designed and developed with the overcharged and over-discharged protection, no-loading protection with the Led Emergency Backup Lighting Kit. The LED Emergency Driver installation easier and make sure to keep for safe.
☆ Warranty: 3 years with the Led Emergency Inverter lighting of Qihui product.
DC220V 100% Output Full Power Emergency LED Tube Battery Backup Specification
1. Lighting Fixture Power: 5- 20W
2. Battery: Lithium- ion 11.1V 2600mAH
3. Emergency Time: More than 60- 180 Mins.
4. Emergency Power: Full 5- 20W
5. Charge Time: More than 24 hours
6. Input Voltage: AC85- 265V
7. Output Voltage: DC220V
8. Battery Cycle Time: 500- 800 times
9. Emergency Switch Time: 0.2S
10. Operation Temp: -5℃- 45℃
11. Protection Degree: IP30
12. Warranty: 3 Years
13. Size: 245 x 38 x 26 mm
14. High quality and factory price
Product Detal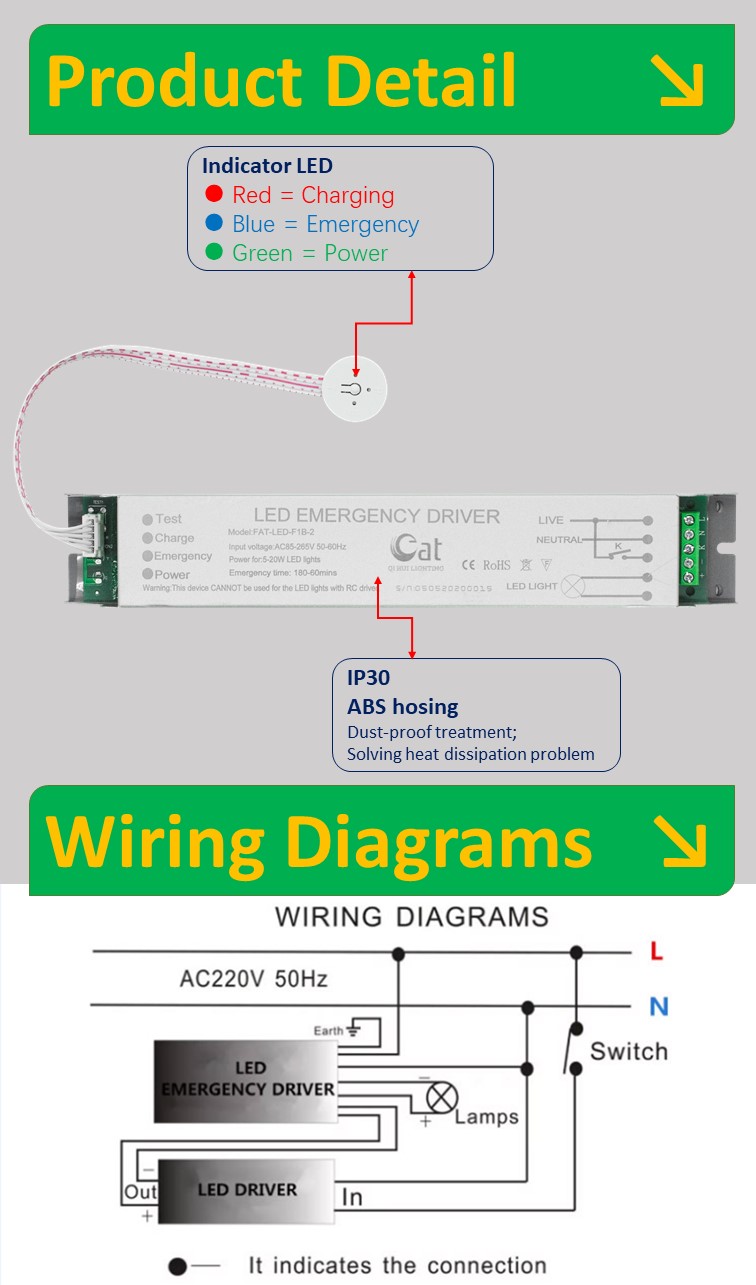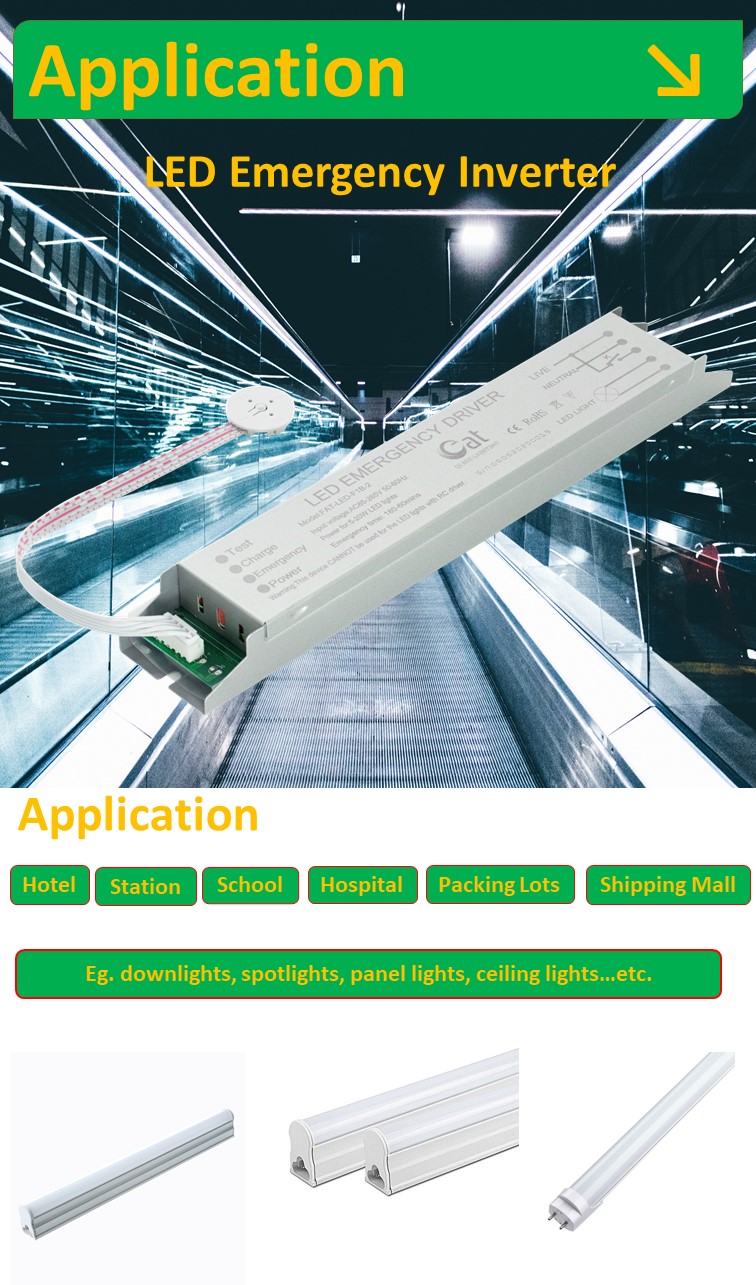 Company Overview
QIHUI Lighting Electrical Appliances Co., Ltd covers an area of 2500㎡ which is founded in May 2012, located in Hetang Town, Pengjiang District, Jiangmen City, Guangdong Province. We are a manufacture with "FAT" brand name and more than 8-year experience and development on design, product, sales and after-service.